DermaFrac is a microdermabrasion, skin needling, hyaluronic acid infusion and LED treatment all rolled into one!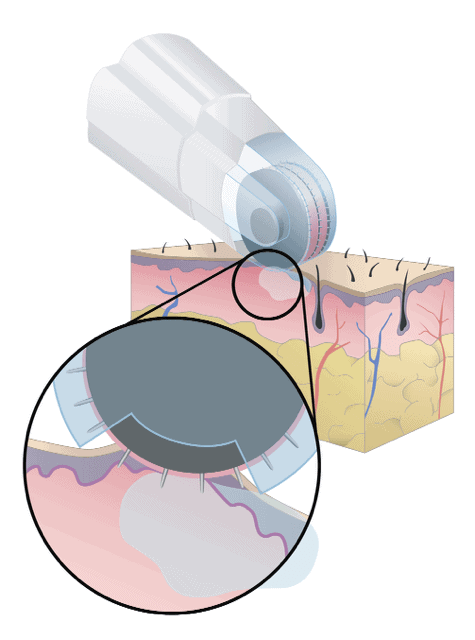 DermaFrac or collagen induction therapy is a new dermal micro-channelling system that offers simultaneous delivery of infused ingredients in a pain-free manner with no down-time. And yes it's as amazing as it sounds!
DermaFrac utilises a small handheld roller that is covered with tiny needles. These needles are rolled painlessly along the skin, creating tiny holes known as micro-channels, which are perfect conduits for the infusion of nutrients. Anti-aging peptides, skin lighteners and hyaluronic acid moisturisers are among some of the many types of infusions available with your DermaFrac treatment.
The DermaFrac system uses a unique combination of technologies to enable improved topical infusion. The precision-controlled DermaFrac hand piece pulls the skin under vacuum into contact with hundreds of micro-needles that painlessly penetrate through the epidermis and into the upper dermis (the papillary layer), the area of the skin that is most beneficial to the natural rejuvenating process.
The depth of the needles on the DermaFrac hand piece has been carefully selected so that the channels are created just below the dermal-epidermal junction and just above capillaries and nerve endings. This ensures no bleeding or pain.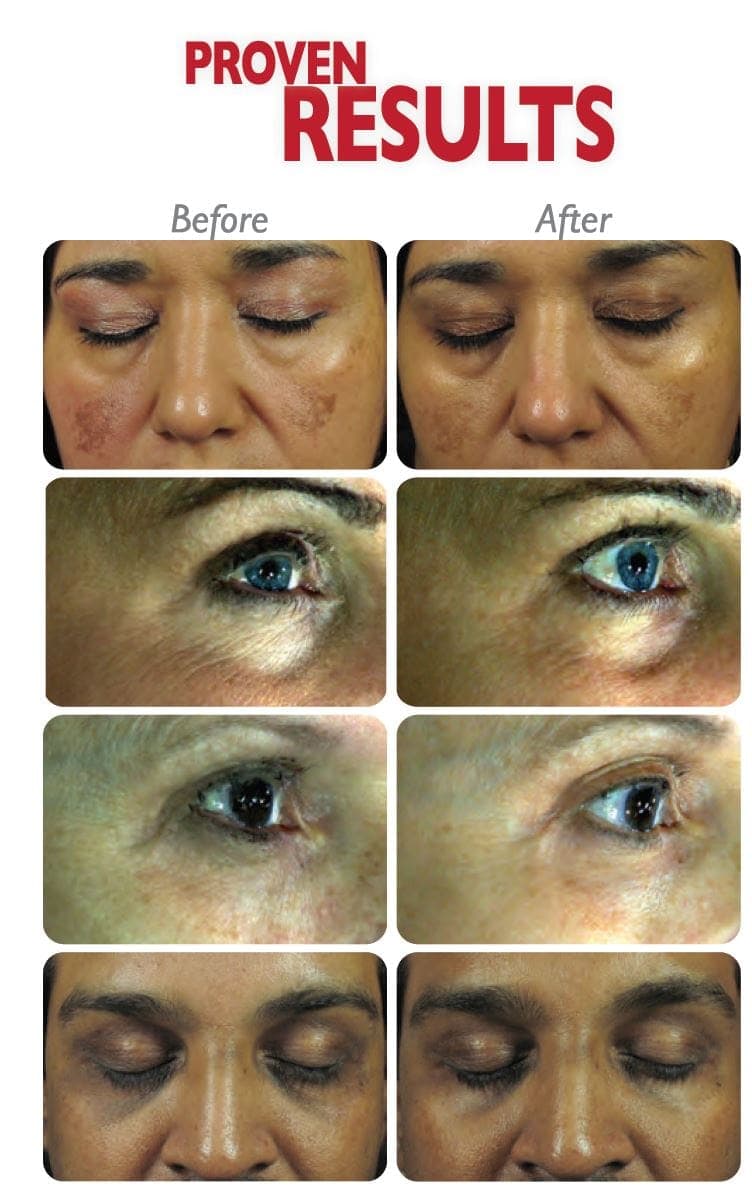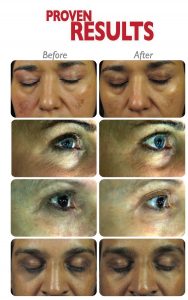 Dermafrac treatments rally the body's healing system, encouraging the production of collagen, elastin, and hyaluronic acid on the surface of the skin. These natural compounds dwindle with advancing age and provide that supple, elastic quality most associated with youth.
DermaFrac is an excellent alternative to treatments such as Fraxel and offers the added benefit of active infusion of topicals without the requirement for anaesthesia or down-time. In addition DermaFrac is suitable for all skin types.
At Vice Aesthetics we precede all our DermaFrac treatments with a microdermabrasion treatment and follow with a rejuvenating and calming LED treatment.
For optimal collagen induction results a package or 3 to 6 treatments is recommended however one treatment alone will still product significantly noticeable results.
Treatment costs: $299 per treatment (includes microdermabrasion, DermFrac and LED) Packages of 3: $799