Established in 2007 by Dr. Alana Rowick, Vice Aesthetics is Perth's leading provider in skin treatments, specializing in cosmetic injections and aesthetic solutions. Our business has blossomed over the past few years, allowing us to gain a reputation for successful results that impress.
All of our treatments adhere to the highest standards in health and safety, and give skin a natural, renewed look without the unpleasant side effects. Each of our specialists ensure that clients find their session a rejuvenating experience, and walk out feeling positive.
At Vice, we are passionate about enhancing your look so that you feel comfortable and beautiful in your own skin—something you deserve to show off each and every day. Furthermore, our Perth team can help you achieve results with the following services: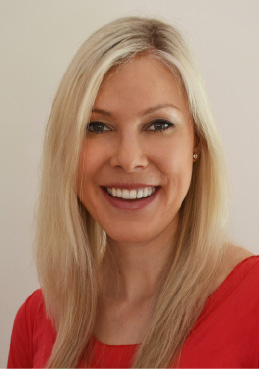 Dr Alana Rowick
Dr Alana Rowick graduated with Bachelor of Medicine and a Bachelor of Surgery from the University of Western Australia in 2004 and has specialised in the field cosmetic medicine for the past 11 years. She has a keen interest in minimally-invasive cosmetic medical treatments and is passionate about providing patients with amazing, natural looking results with minimal risk and downtime.
Dr Rowick is highly experienced in injectable cosmetic treatments including wrinkle relaxers and dermal fillers and has completed extensive training both within Australia and internationally. She regularly attends international conferences and training in London, Singapore, Monaco, New York City and Paris in order to keep up to date with the latest treatment advances.  In February of 2016 Dr Rowick was selected to attend the  1st International Allergan Medical Institute Meeting in London, February alone of the top 1000 injectors worldwide. She completed her Masters of Business Administration with Distinction at the University of Western Australia in 2012 and has also recently been selected as one of Allergan's Emerging Clinical Trainers.
Dr Rowick provides treatments at her Swanbourne clinic in the western suburbs of Perth and conducts a 6 weekly clinic in Albany.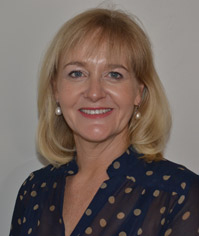 Naomi Hough
Our clinic nurse Naomi Hough has been practising as a full-time registered nurse for the past 20 years.
Naomi has extensive medical experience having worked in the fields of General Surgery, General Medicine, Paediatrics and Oncology. Naomi is committed to clinical excellence and to providing nursing services to promote, maintain and restore patient health.
Naomi furthered her studies at the Australasian Academy of Cosmetic Dermal Science (AACDS) from 2009 – 2010 and now provides the following treatments at Vice; Dermapen skin needling, peels, DermaFrac treatments, microdermabrasion and collagen-stimulating injectables.
Naomi is passionate about nursing and, in particular, expanding her skills. She is committed to providing the absolute best outcome for each and every client.